Date: Saturday, August 19th
Time: 11am – 3pm
Location: Goldstream Regal Cinemas Parking Lot
Want to put out some flyers? Call 907-459-5907 to request flyers.
---
What's happening at Youth Safety Day?
Hands-on learning! This year's event will be exploding with vendors, food trucks and safety activities for kids. Youth Safety Day is always FREE.
BIKE SAFETY
Bring your bikes, get fitted for a free helmet from Kinross Fort Knox, have it checked for safety by Goldstream Sports, and hone your skills as you ride the bike rodeo course.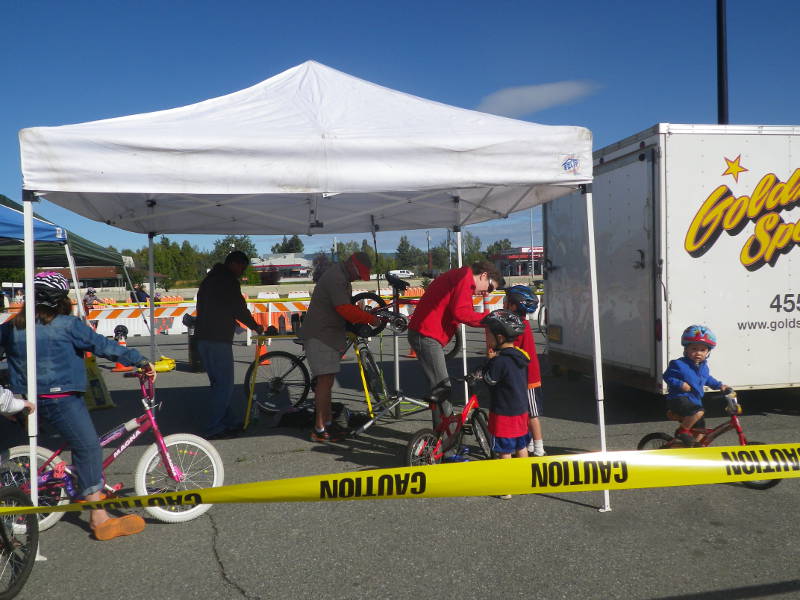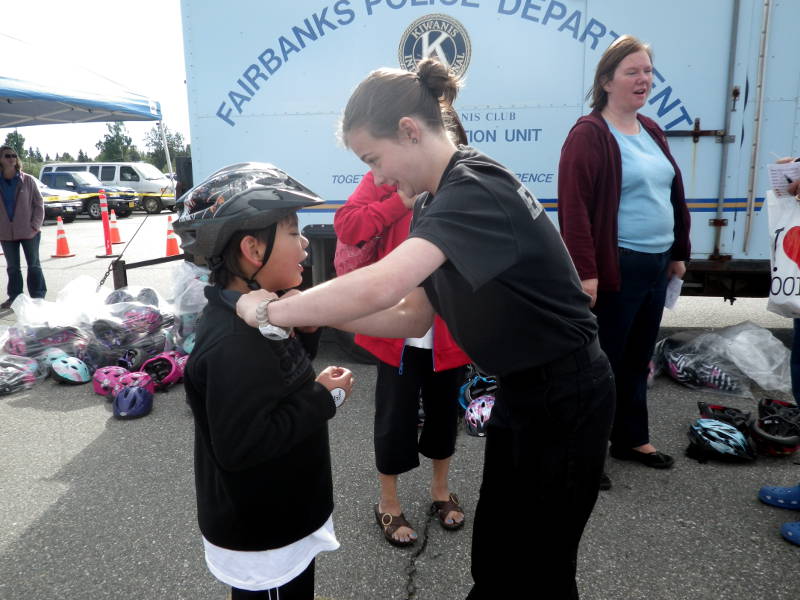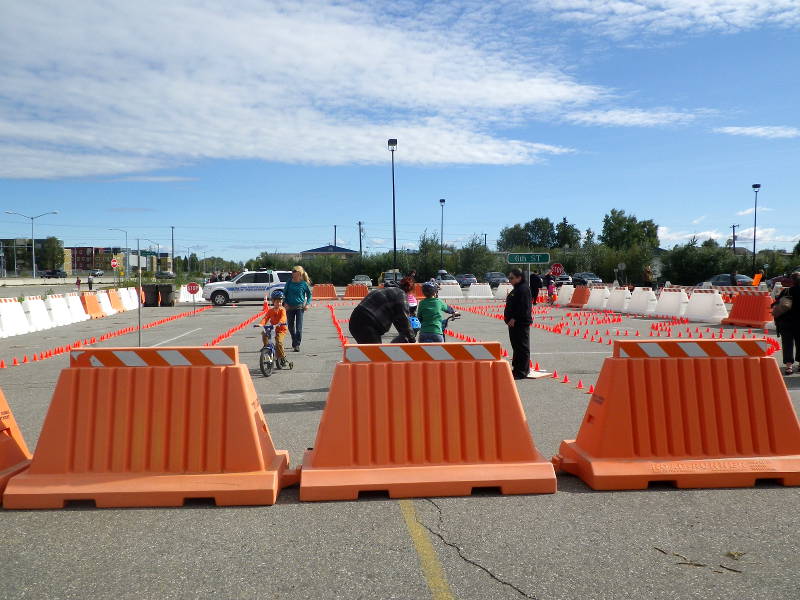 Fire and Police Departments
All of our first response departments will be there, with vehicles on display, a Fire Safety House and a Fire Slide.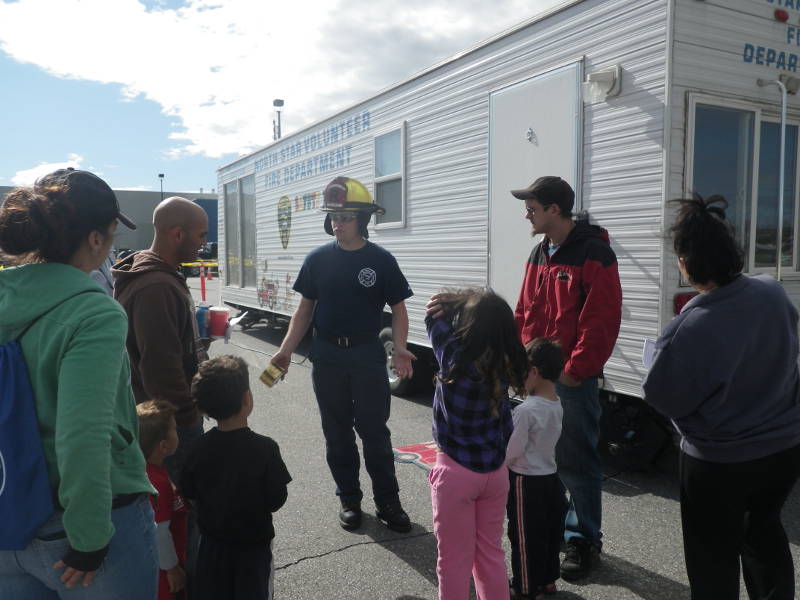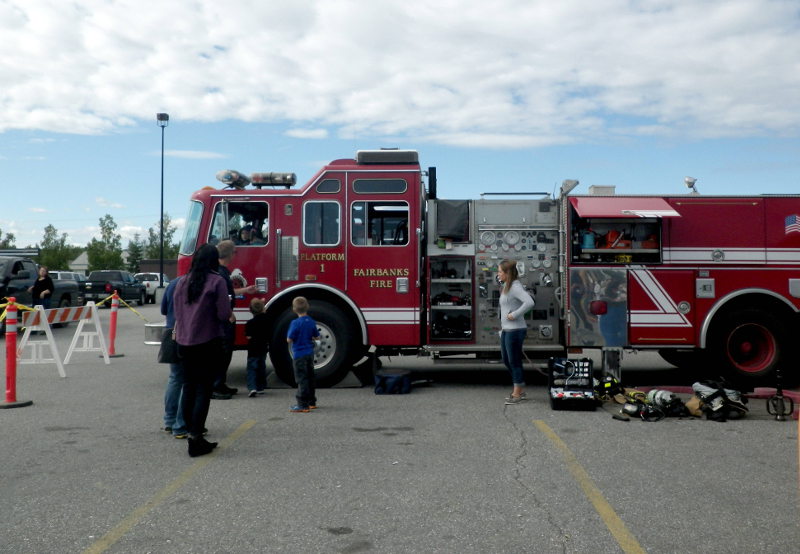 NEW AUTO CHECK WITH NAPA AUTO GROUP
Check out the Car Care Safety clinic with FREE visual inspections of lights, tire pressure, suspension, fluids check and a top off of washer fluid!
And More
Grab fingerprint ID kits for your kids
Pet a cute pup and learn about PET SAFETY from Animal Control.
Meet other Girl Scouts and Boy Scouts
Learn about Online Safety from Spirit of Alaska Federal Credit Union.
Walk through a bus with MACS.
What kind of giveaways are happening?
Every year we have some great giveaways. Kids are entered into the drawing by visiting a variety of safety stations staffed by participating organizations. They turn in their stamped Passport to be entered into the drawings that takes place at the end of the day.
Bike drawing from Goldstream Sports for 6 and older
Balance Bike drawing for 5 and younger.
Free bike helmets from Kinross Fort Knox
Free Child Seat check with Fairbanks Memorial Hospital's Safe Driver Program.
Free winter coats from the Salvation Army
And lots of organizations will be there with giveaways! Stickers, pens, candy…
Will there be food?
Yes!! We are inviting several food trucks to participate in the event!
Participating Organizations
Thank you to our major sponsors, Spirit of Alaska Federal Credit Union, Volunteers in Policing, Midnight Sun Council Boy Scouts of America and the Farthest North Girl Scouts.
Other participating organizations and sponsors include: City of Fairbanks Police Department, City of Fairbanks Fire Department, Alaska State Troopers, North Star Volunteer Fire Department, Salcha Fire & Rescue, FNSB Transportation, FNSB Animal Shelter, GCI, FOX7, CBS13, KTVF 11, The Radio Station, I Heart Radio, the Salvation Army, Walmart, Advance Printing, Alaska Dreams and many more.
I want to participate as a vendor or organization during Youth Safety Day
We would love to have you there! We are extending an open invitation to participate. There is no registration fee; simply bring a safety related activity for kids.
Vendor Participation Registration Form