This event is completed.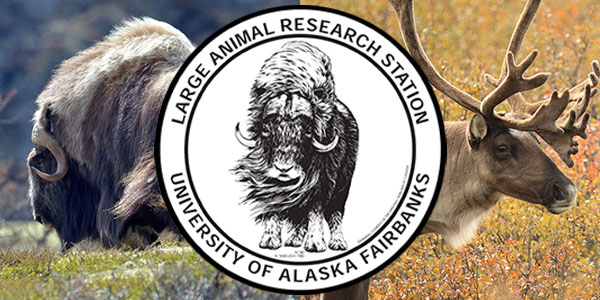 Tour the Large Animal Research Station with Prestige!
Date: Tuesday, July 20th
Time: 4:30pm
Location: 2220 Yankovich Road
Cost: Free for Prestige Members (Join Prestige!)
Join us on a private tour for an hour-long exploration of LARS and its inhabitants. You will learn about the life history, biology, and ecology of reindeer and musk oxen. Past and current research will also be included in the tour. The credit union will be providing water and a packaged snack. The LARS facility has a gift shop, so also consider purchasing a souvenir to support their work.
For more information on LARS, see them on Facebook or at https://uaf.edu/lars. An interesting piece was just written on the re-integration of Muskoxen to Alaska in the 1930s. You can read it here: https://news.uaf.edu/the-muskoxs-odyssey-from-greenland-to-alaska.
COVID-19 Guidelines by LARS
– Face coverings are required for unvaccinated people
– No individual may join a tour if they have been diagnosed or are displaying symptoms of COVID-19
– Please maintain social distance from other visitors
Event Recommendations
– Comfortable walking boots or shoes
– Jacket for wind or rain
– A camera for pictures
Please RSVP as a courtesy by Monday, July 19th to sarah.geer@spiritofak.com. RSVP is not required to attend.

---