If you'd like to purchase an item here, you'll have to take part in the bidding process. Keep in mind that the prices of all items and their availability can change without notice if you submit a bid by the end of the business day on Thursday, we'll review it on Friday. For regarding any of the items listed here, or to make an appointment to view something, please contact our collections department at (907) 459-5900.
Disclaimer: All items are "AS IS, WHERE IS" and without warranties or guarantees expressed or implied and that the risk as to the quality and performance of said item transfers and remains with the buyer and not with Spirit of Alaska Federal Credit Union. Spirit of Alaska Federal Credit Union reserves the right to refuse any and all bids and offers. All bids are in U.S. currency and paid for in cash.
Real Estate
Spirit of Alaska Foreclosure Sale
Opening Bid: $36,000
LOCATION OF SALE:
Fairbanks Courthouse
101 Lacey St
Fairbanks, AK 99701
DATE OF SALE:
3/2/2018*
PROPERTY ADDRESS:
346 NARROW VIEW LN
FAIRBANKS, AK 99712
PROPERTY DETAILS
2 bedroom/1 bathroom
1,371 sq. ft.
ASSESSED VALUE:
$129,626
OPENING BID:
$36,000*
Bidding will take place only on the date of sale.
Cash or certified funds only.
Property is sold "as-is, where-is". No warranties expressed or implied.
The property is not available for viewing prior to sale.
For additional information, please contact: Mortgage Dept. of Spirit of Alaska Federal Credit Union. 907-459-5974
*Sale date and bid amount are subject to change.
Rental Property Available
$875
1 bedroom/1 bathroom apartment for rent. Heat and electricity included. Located in Hamilton Acres, near schools, shopping, and Fort Wainwright. $875 per month. To inquire about the rental or apply, please leave a message at 907-459-5905. Monday through Friday, 10AM to 6PM.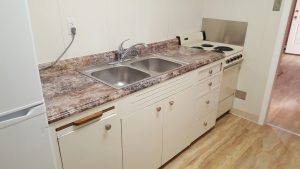 Vehicle
2004 Chevy Avalanche
$8,500 OBO
We have the following 2004 Chevy Avalanche 1500 for sale at our Gillam location. Runs well, and only has 64,000 miles. It has some minor body damage. This is a clean vehicle, with heated seats and many other features. See photos and NADA information. $8,500 or best offer. For more information, to schedule a showing, or to place a bid, please contact us at 907-459-5901. The vehicle is available for viewing between the hours of 10AM and 5PM only, Monday through Friday.