Property advertised here is sold through a bidding process. The price and availability of any listing can change without notice. Vehicles listed are available for viewing between the hours of 10:00am and 5:00pm Monday through Friday at our Gillam Branch location. For any questions or to make an appointment to view a listing, please call 907-459-5900 and ask for the collections department.
Disclaimer: All items are "AS IS, WHERE IS" and without warranties or guarantees expressed or implied and that the risk as to the quality and performance of said item transfers and remains with the buyer and not with Spirit of Alaska Federal Credit Union. Spirit of Alaska Federal Credit Union reserves the right to refuse any and all bids and offers. All bids are in U.S. currency and paid for in cash or certified funds.
Real Estate
No properties at this time
Vehicle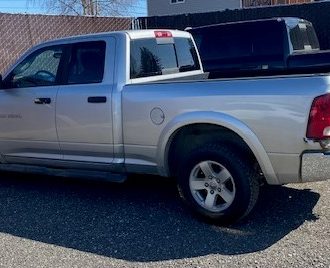 2012 Dodge Ram 1500
$15,000 obo
See photos and NADA information below. Vehicle interior is very clean with very minor body damage on the driver rear. Has 131K miles. ABS light is on and the power steering needs work. Let me know if you have any questions. Serious inquiries only please!
Please call 907-459-5901 to schedule an appointment.
For more information please click here (PDF)