Qualifications
Membership & Opening Accounts Online
Application
What to expect during the online application
ID-Pal Identity Verification
Our trusted identity verification partner.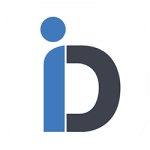 Why do I need to verify my identity?

We are required by law to verify your identity before opening your account. If you are uncomfortable with submitting your ID documents via ID-Pal, then you can come into one of our branches and present your ID in person.

If you are having trouble submitting your documents with ID-Pal, please give us a call and we will be happy to help.

I'm having problems with ID-Pal, what should I do?

Some common troubleshooting tips are listed below. If you continue to have trouble, give us a call and we will be happy to help! Fully submit your application, even if you are having problems with ID-Pal.

ID-Pal says that I have already made a submission, but I have not:

In the ID-Pal app, you should be able to click "Back to home screen" and then "Start a new submission."

ID-Pal keeps telling me to re-take my ID photo:

Sometimes ID-Pal may have difficulty verifying your ID if your documents are worn or damaged, or if the photo is dark, shadowed, or contains glare.

Try to take a clear photo on a dark contrasting surface, with natural light if possible. Avoid overhead light. If ID-Pal continues to refuse your ID, please give us a call at 907-459-5900 and we will be happy to help!

How does ID-Pal use my data?

Once your submission is made, all data captured by the app is wiped from the phone. It is then transferred and stored securely on a portal that only authorized individuals have access to.

ID-Pal is GDPR compliant, and ISO 27001 compliant, and follows the strictest data protection guidelines.
Funding the Account
What to expect when funding your new account
What does the additional funding amount mean in the application?

To become a member, your card will be charged at least $5. This is because you are required to have $5 in your Savings account.

Additionally, some accounts come with a minimum balance requirement, so you can enter an additional funding amount so that you meet the minimum balance and avoid any fees. The application will automatically calculate the additional funding amount that you need to enter based on the accounts that you have chosen. You can always go back in the application and select different accounts. You cannot enter an additional funding amount greater than $3,000.

NOTE: The additional funding amount is NOT the amount that will be charged to your card. Your card will be charged $5 more than the additional funding amount.

What if I don't want to fund my account with a card?

You are required to fund at least $5 with your card into your savings account.

If you only want to charge $5 to your card, enter an additional funding amount of $0. However, it is your responsibility to fund your account via a different method (check, cash, ACH, wire) if you do not meet the minimum balance requirements of your selected accounts.

If you are looking for accounts that come with no minimum balance, try opening an e-Savings and E-Z Checking account.