Food trucks have taken off in Fairbanks, and Randy Bezdek had an idea to offer something that wasn't being done locally, and he needed a business loan to get started.
Interview with Randy Bezdek, small business owner and Spirit of Alaska member
Food trucks have taken off in Fairbanks, and Randy Bezdek had a dream to offer something that wasn't being done locally. In a short interview at HooDoo Brewery, here's his journey with Spirit of Alaska's small business loan team and his mobile wood-fired pizza business, Hungry Robot.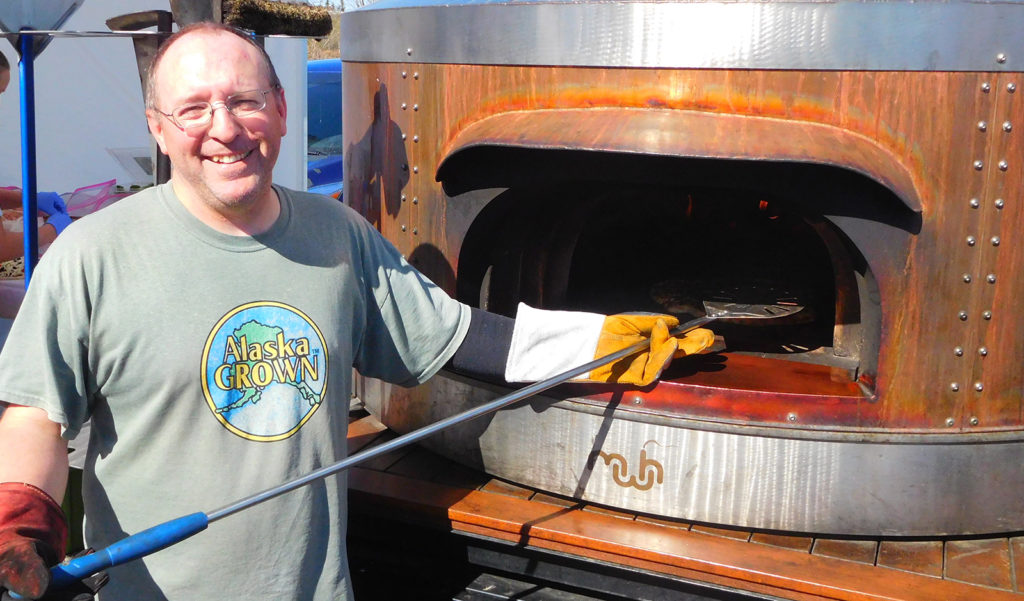 Finding the Dream
Spirit of Alaska: So why wood-fired pizza?
Randy: I had been at the Farmer's Market for several years, selling Popsicles and drinks, but we wanted to branch out into something new, that wasn't being offered in Fairbanks. I had seen wood-fired flat-breads offered, but I thought there might be a place for full pizzas. So I thought I could bring that to Fairbanks.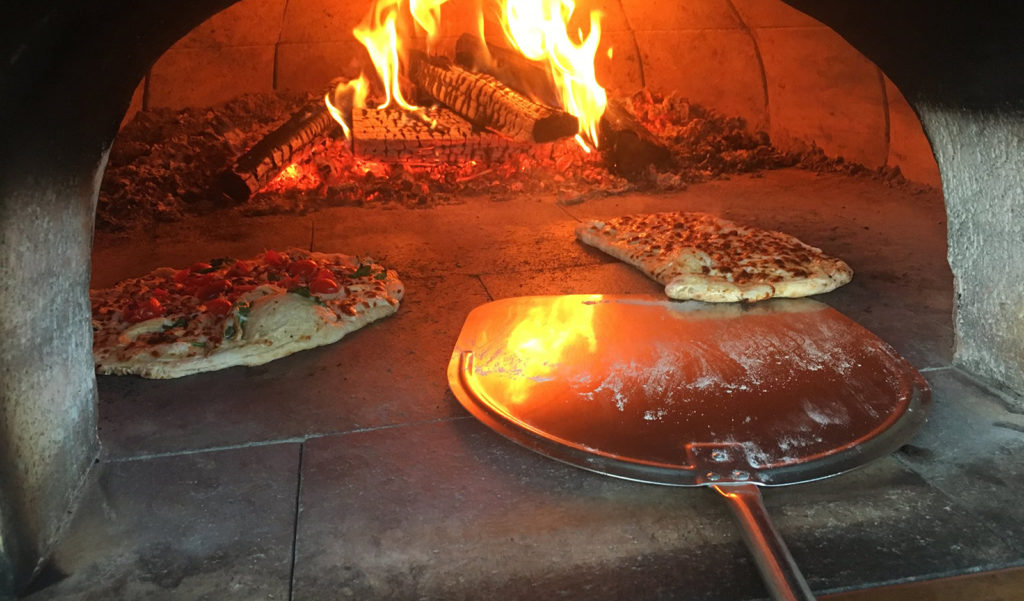 I spent about 8 months researching the right wood oven. Eventually, I found a French oven that they would custom build for us. After I was able to obtain the loan, it took them 4 months to build the oven. Then they shipped it to Anchorage, and we went down there, hooked it up and brought it up here. That was back in November of 2016.
Spirit of Alaska: That is fantastic. Why did you choose to go into business with a Spirit of Alaska loan?
Randy: Well, I had tried at another credit union, and they dragged their feet for 4 months. Eventually they told me that they just don't do loans on something like this. I didn't understand why they didn't say that in the beginning. Another small business owner I knew had gotten a business loan through Spirit of Alaska. He suggested I should apply there. I hadn't even thought of asking at Spirit.
So I met with a business loan officer at Spirit of Alaska, and they had me a loan for the pizza oven within 2 weeks.
Loan Process
Spirit of Alaska: What was the highlight of the loan process?
Randy: The fast turnaround, and everyone was super easy and friendly to work with. I was really happy with the loan process. And then, you guys gave us another loan for a popsicle machine! That was even faster! I just turned in some updated profit spreadsheets, and I had the loan within 2 to 3 days. It was easy because everything else was already in your files.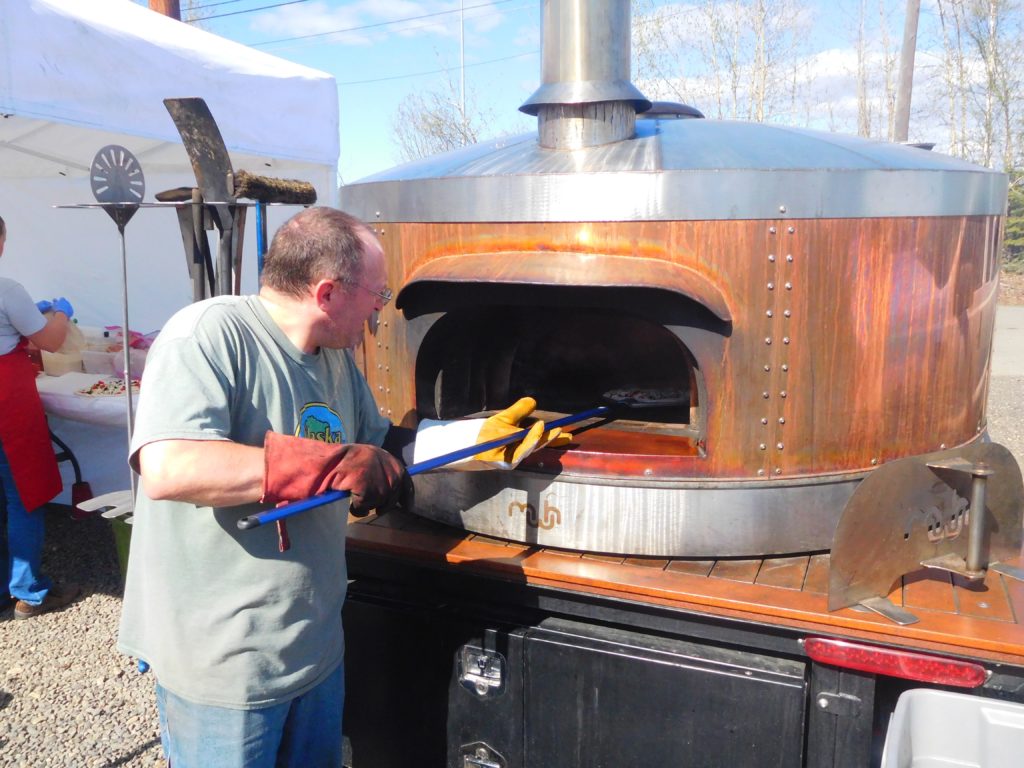 Spirit of Alaska: Tell me a little more about your oven.
Randy: It cooks at 1100 – 1200 degrees, and takes 30 minutes to warm up in the summer. Takes a lot longer in the winter. We only burn birch wood. Anything else will negatively impact the flavor of the pizza or the ceramic stones in the oven with either tannins or sap. I can cook 4 pizzas at a time!
Spirit of Alaska: Thanks for your time. I'm so happy we could help you bring this great pizza to Fairbanks.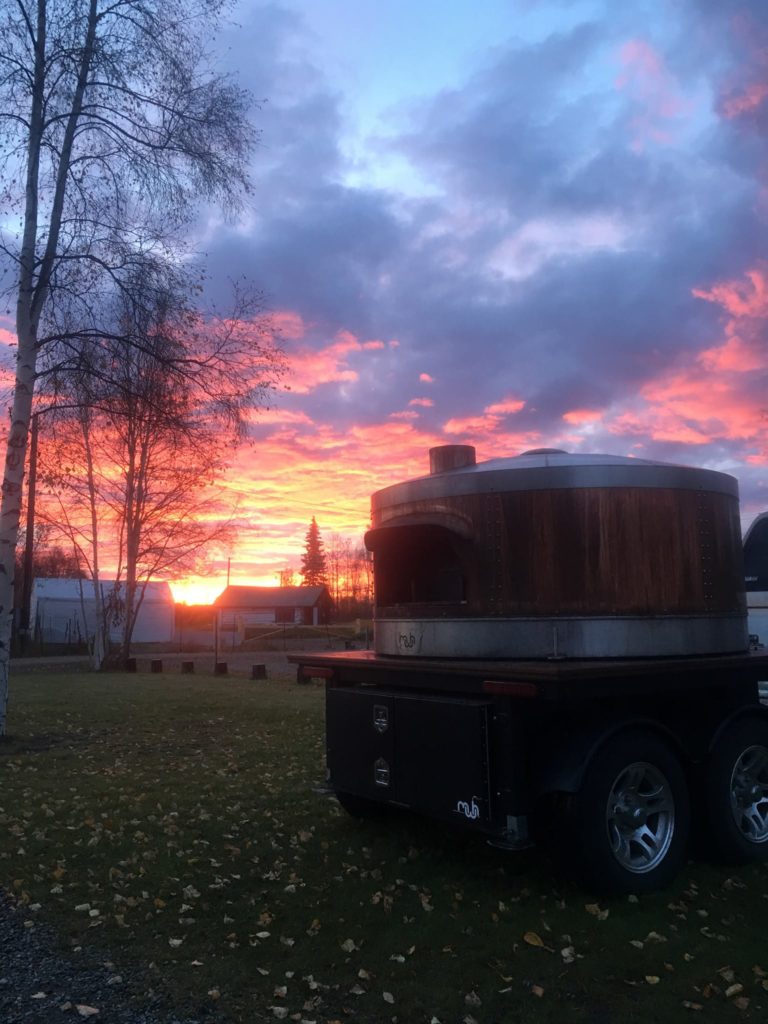 Find the Hungry Robot on Facebook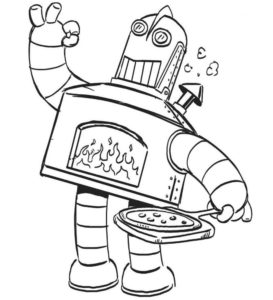 ---