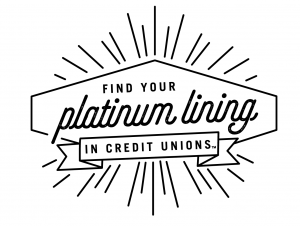 International Credit Union Day
Thursday, October 18th
Join us at any of our branches for refreshments & giveaways to celebrate International Credit Union Day
– Giveaway –
Enter to Win a Sub from Firehouse Subs
We love Firehouse Subs! For International Credit Union Day on Thursday, October 18th, we are giving 8 subs away at every branch, drawing a ticket for one every hour.
You can enter to win at any branch. Drop by and fill out a ticket with your contact information (you don't have to be present to win.)
October is First Responder Month. Firehouse Subs supports first responders across the nation through the Firehouse Subs Public Safety Foundation, which provides grants for purchasing important, first response gear.
About International Credit Union Day
October 18, 2018, will mark the 70th anniversary of International Credit Union Day. This year's theme is "Find Your Platinum Lining." It combines the traditional gift of platinum for 70th anniversaries with a play on the saying "every cloud has a silver lining." Credit unions all over the world will be celebrating the history and the success of the "People-not-Profit" philosophy. This year's theme emphasizes the credit union movement's loyalty to its members and its mission to provide them financial support and guidance.
Find out more in the quick video below!
Celebrate International Credit Union Day! from CUNA on Vimeo.
Did you know there are credit unions worldwide?
In 1971, the World Council of Credit Unions, Inc. (WOCCU) was created to help establish and maintain viable credit union movements. It has become the leading voice for advocacy and governance on behalf of the international credit union community. Today, over 235 million people are served by credit unions in 109 countries and 6 continents.
Spirit of Alaska is proud to be a part of the Fairbanks community and the world-wide credit union movement, to help Interior Alaskan's in good times and tough times, whether it is through a first checking account, car loan or the pride of owning a home. Together we can do more!
Stop by any of our branches on Thursday, October 18th for refreshments, and enter to win a sub from Firehouse Subs.
---