Overview of Home Connect
Available through your Statements button in e-Teller, Home Connect provides access to your electronic statements and notices. Through Home Connect you can always view, print, download and access current and past account and loan documents, transaction receipts and tax forms, to name just a few.
How is Home Connect changing?
The Home Connect layout is being simplified and updated for easier access on tablets and mobile phones, as seen below! The new layout also clarifies where documents can be found with two clear, easy buttons for access to either Statements or Documents. The background image features a beautiful view of the Alaskan Range and Steese Highway, in a local image captured by Heather Taggard.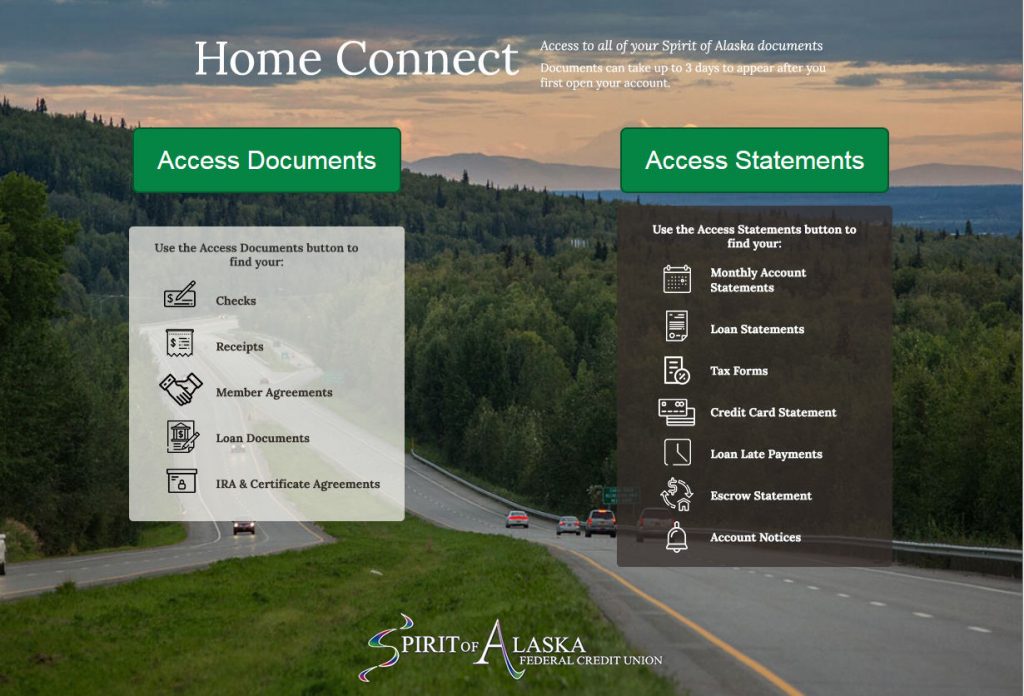 The new Home Connect is as secure as the previous "office." If you have any questions, please don't hesitate to contact us at 907-459-5900
What do you think of the new statements area?
---