Joining Arms in the Fight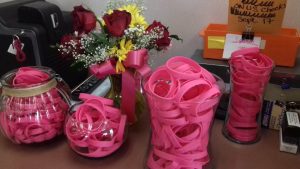 For any donation, receive a pink bracelet
Receive a pink Spirit of Alaska Breast Cancer Awareness bracelet when you donate any amount. We are offering one bracelet per person. There is no minimum donation!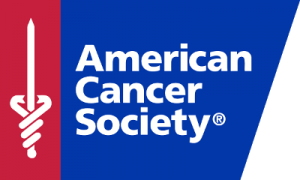 Support the American Cancer Society
All donations will go to the local chapter of the American Cancer Society. Our local Chapter provides funds directly to cancer patients in the Interior in need of support, whether that is for treatment, transportation or personal needs. As a local credit union, we want to make an impact for patients here in the Interior of Alaska.
Spirit of Alaska is Matching Your Donations
Your donations have double the impact, up to $750! We will be posting updates on our Facebook page, so make sure to like and follow.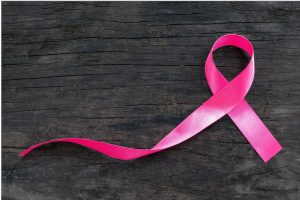 Share your stories
We would love to hear your stories on our Facebook Page!
The Pink movement isn't just about fundraising, it is about the stories of survivors, those fighting cancer, and those who are walking with them or remembering people they have lost.
2018 Final Donation: $585.44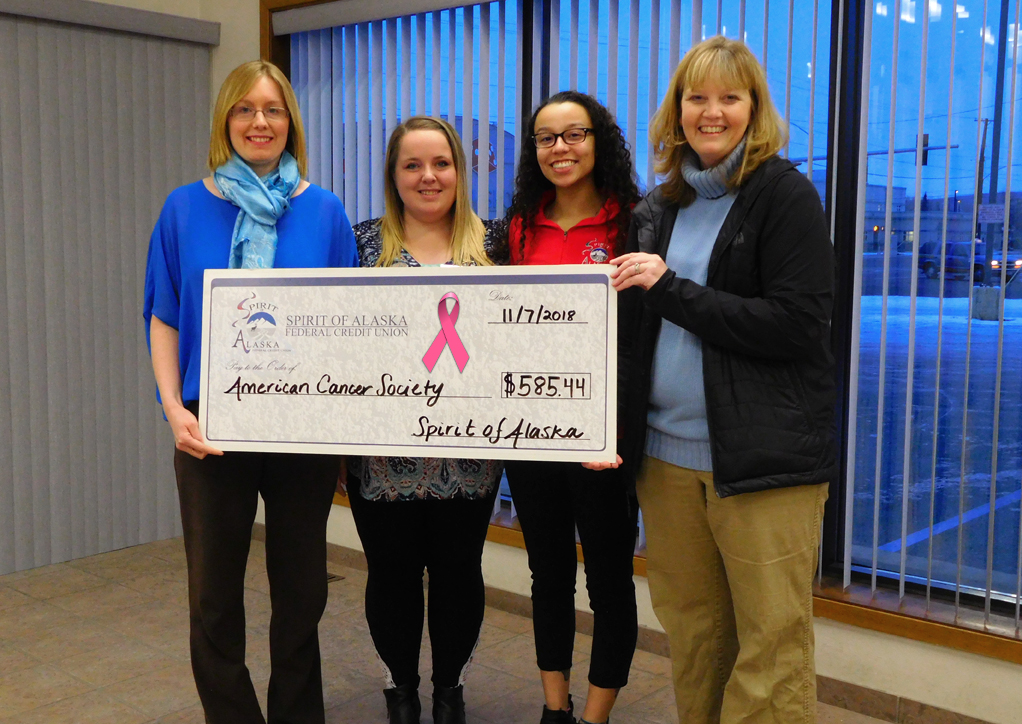 2017 Final Donation: $1,104.52

---