Spirit of Alaska FCU is supporting UAF during The University of Alaska's Giving Day
What is UAF Giving Day?
On UA Giving Day, we will be celebrating the many programs and scholarships UAF has to offer over "49 hours for Alaska". The celebration will be kicking off activities at Noon on Tuesday, November 9th where for the next 49 hours, donors are invited to make a gift that inspires their passion.
When is UAF Giving Day?
Over the course of 49 hours! You can give on November 9-10th, 2021!
Giving Day is your opportunity to show your support for UAF Students and the College of Business and Security Management. Now, more than ever, it is our participation that counts. Let's show Alaska how much UAF means to us. Make your gift today!
Donation Challenge!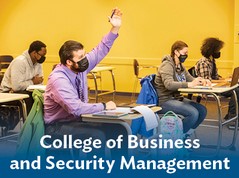 Spirit of Alaska is supporting the UAF College of Business and Security Management because we believe in their focus on excellence in business and community management, and we challenge you to help! We will be giving $26,500 after 20 gifts have been made to the School of Management on Giving Day. Click below to donate to this great program!
---