We'd like to clear up the four biggest myths about credit unions.
1. They aren't big enough.
There are big and small credit unions, but just like banks, your deposits at a credit union are insured by the federal government up to $250,000.
2. It will be hard to access my money.
Credit unions have access to a network of 30,000 free ATMs and 5,000 shared branching locations, making it easy for you to access your money anywhere. In fact, with shared branching it can be easier to access your money than with a traditional bank.
3. I can't join.
Anybody can join a credit union. You may be eligible based on your employer, where you live, or your family, as most credit unions allow members' families to join. Find whether or not you are eligible to join.
4. They don't offer as many perks as banks.
Credit unions offer the same financial products as banks—checking accounts, debit and credit cards, online banking, IRAs (individual retirement accounts), and home and auto loans—but because they're not-for-profit, they often offer better rates than banks.
In 1948, credit unions in America, and later around the world, began celebrating the philosophy and achievements of credit unions every year on the third Thursday in October, called International Credit Union Day. It's meant to serve as a reminder of how effective credit unions, like Spirit of Alaska, are at helping all people chase and achieve their biggest dreams in life.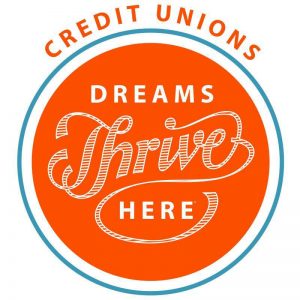 ---