Take the Challenge. Try Banzai.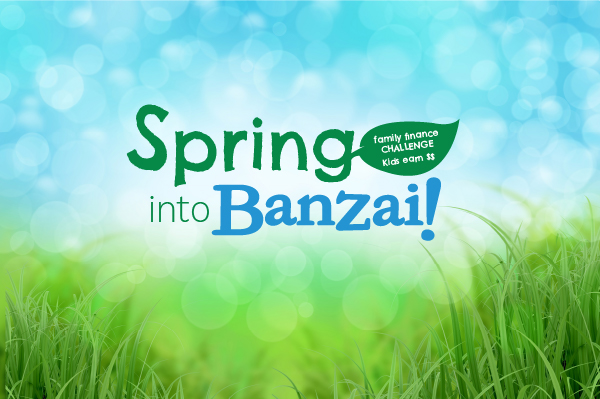 Challenge:
Complete a Banzai Junior or Banzai Teen Course this spring.
Banzai Junior is recommended for 7-12, and Banzai Teen for ages 13-17.
Winnings
$15 in your savings account, knowing a whole bunch of useful stuff about money, and bragging rights.
How to Play
Register on the Banzai website (use the buttons above) and pick your Course. Banzai Courses can be played on desktop and mobile devices.
Complete the Course by the end of April. The sooner the better!
Print out your completion certificate. Or email it to sarah.geer@spiritofak.com
Present it at any branch. Earn $15!
Members who finish the course will have their certificate displayed in the branch.
Challenge Eligibility
Youth 17 and under are eligible.
To earn money, must be a current member of Spirit of Alaska Federal Credit Union, or open a new membership in April. Once a member, you are a member for life!
How to open a Youth Membership
To open a savings account for a minor, you will need to bring:
The minor's social security number
A copy of the birth certificate with the name of the parent and applicant on the birth certificate.
If also opening a youth checking account, a minor's passport, state ID or a school ID if available will be required.
Why start in April?
April is National Financial Literacy Month! Spirit of Alaska FCU began offering a fantastic resource to our members for financial education in 2020 with Banzai. We want you to find out what Banzai is all about during Financial Literacy Month.
---