Take the Quest with you in your wallet.
The Yukon Quest is inspiring and harrowing in turns. As a proud sponsor, Spirit of Alaska FCU worked with Whitney McLaren, an official Yukon Quest Photographer, to bring some of that spirit into the pockets of our members. We are proud to introduce two 2019 Yukon Quest custom card images to our catalog.
Find out more about our Custom Cards
Hans Gatt on the Trail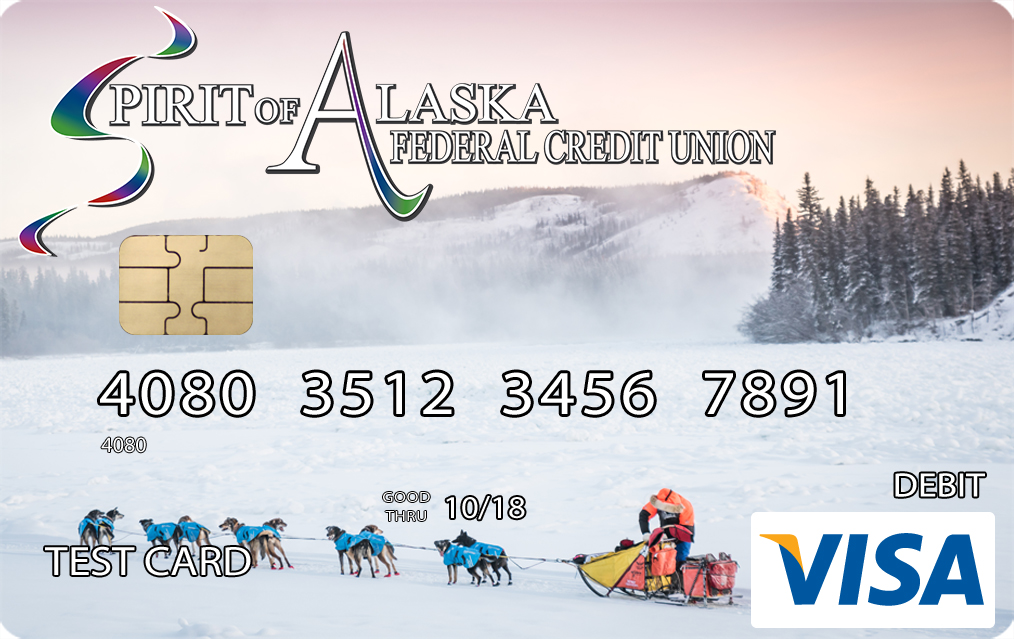 You can choose to print your debit or credit card with this beautiful image of Hans Gatt, 4-time Yukon Quest winner, on the trail with his team.
Pink at the Starting Line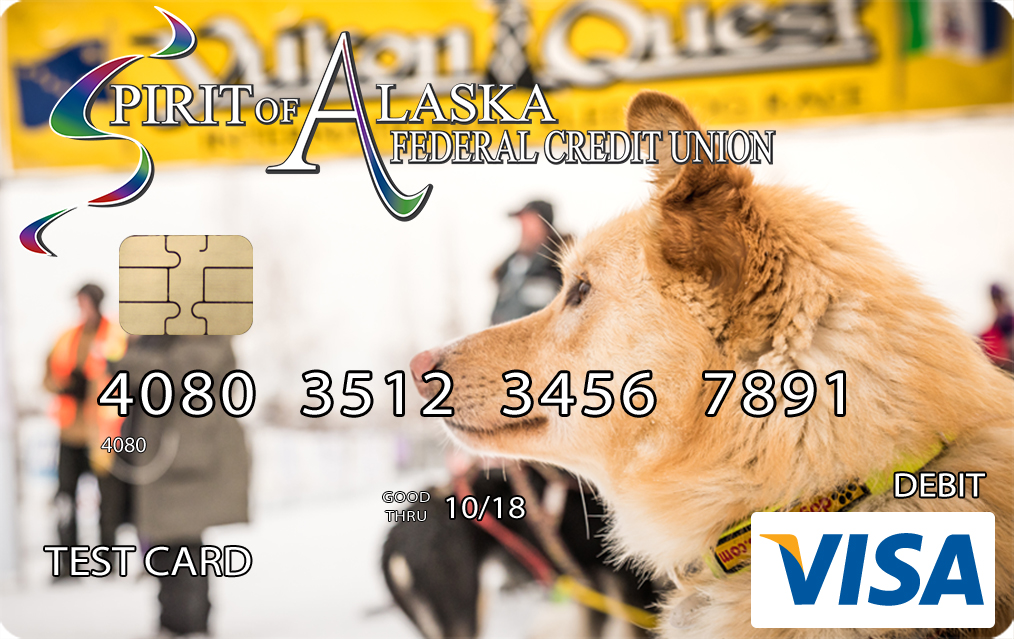 We are proud to sport Pink as a choice for your Yukon Quest custom card. Pink won the Yukon Quest in 2019 with Brent Sass.
A big THANK YOU to Whitney McLaren for working with us!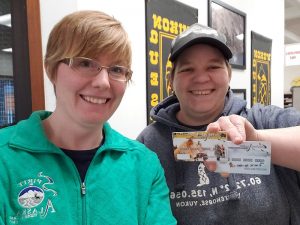 http://whitneymclarenphotography.com/

---