Members of Spirit of Alaska Federal Credit Union who are 55+ are invited to attend. Come and learn about protecting yourself in retirement.

(6.12.2019: Thanks for reading about our Prestige Program. This seminar is done, but look for other great seminars and events through out the year.)
If you are a member of Spirit of Alaska FCU, and are 55 years or older, you are invited to this FREE seminar.
Whether you are approaching retirement or recently retired, Standing Guard: Protect What You've Worked For shares strategies designed to help you guard your most valuable assets and protect your pre- and post-retirement income.
Event Details
Date: Wednesday, June 5th, 2019
Where: Noel Wien Library Auditorium
Refreshments: 11:45am
Lecture begins: 12:00pm
Short outline of the seminar:
Welcome & Introduction
Five-step Process
Guard Your Assets
Protect Your Income
Health Care: Costs and Control
Your Legacy
Aging at Home has been invited to do a short presentation before the seminar, during the refreshment time. Also, look forward to a Q&A session with Christine after the presentation.
Please RSVP for this event by June 3rd.
A big thank you to:

Meet our presenter: Christine Luper, CFA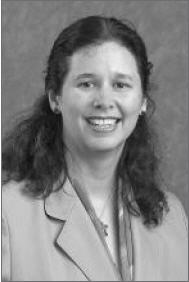 I have been in the financial services industry since 1993. I earned my Bachelor of Business Administration degree from the University of Miami in 1993, my Master of Business Administration from the University of Miami in 1996, and was awarded the Chartered Financial Analyst designation in 2002.
The CFA Institute awards the CFA® designation to those who have passed the CFA Program, a graduate-level self-study curriculum and examination program for investment professionals that covers a broad range of investment topics. The CFA Program requires up to 300 hours of study for each of three exams and can take from two to five years to complete.
My career began in South Florida working first at Northern Trust Corporation, then at Bessemer Trust Company. I moved to Homer, Alaska in 2006, and after spending some time at Wells Fargo, joined Edward Jones as a financial advisor in 2012. I now serve my customers from my Edward Jones office in Fairbanks, Alaska.
I am a financial advisor who serves individuals and business owners who value advice and want an advisor to be intimately involved in their entire financial picture. My in-depth process coordinates all aspects of my customers' finances to create a strategy to meet both short-term and long-term financial goals.
I have a strong sense of community, and volunteer often. I have been involved with many organizations, including Hospice of Homer, Rotary, Big Brothers/Big Sisters of Alaska, Homer Chamber of Commerce, Sprout, Relay for Life, South Peninsula Hospital Service Area Board, and the food bank.
I live with my husband, Scott, our son, Patrick, and our dog, Buckshot. I enjoy spending time with my family, and getting outside to enjoy Alaska with them as much as possible. I hike, camp, bike, ski, snowshoe, run, and occasionally take it easy with a good book by the fire.
christine.luper@edwardjones.com
Edward Jones is a licensed insurance producer in all states and Washington, D.C., through Edward D. Jones & Co., L.P., and in California, New Mexico and Massachusetts through Edward Jones Insurance Agency of California, L.L.C.; Edward Jones Insurance Agency of New Mexico, L.L.C.; and Edward Jones Insurance Agency of Massachusetts, L.L.C..
---